30 DAY PASS
No Contracts. Cancel with a single click at any time.
ONE YEAR PASS
One-time charge. 365 days of full access.
Access the Entire Groove3 Tutorial Video Library...
Enjoy immediate access to over 1100 hours of top-notch video tutorials about your studio tools and gear. Learn your DAW, Plug-Ins, Instruments, Recording, Production, Mixing, Mastering and so much more. We add new videos every week, so there's always something cool to learn!
Key Features
Access to the Entire Library
1243h:0m:46s of Videos
New Content Added Weekly
Top-Notch Trainers
Intuitive Player with notes, playback speed, course browsing while in full-screen and much more.
Detailed History, Favorites and Course Tracking
Desktop, iOS & Android, Apple TV, Roku
Test drive the site and the hours of free content we have available.
Get a free account now.
Why Choose Groove3?
Tons of Content
We've got loads of content covering your studio tools, software and passion for music, available immediately. Oh, and we release new content every week!
Current Size of Library
1243h:0m:46s
Ease of Use
With an active All-Access Pass, simply browse the site and all course listings will be active. Enjoy enhanced tracking of products and videos you've viewed and easily resume where you last were, take notes, favorites and tons of additional player features.
Accessibility
Not only do we have an intuitive online player that works via an interet browser, on both desktop and mobile, but we also have apps for iOS, Android, the latest AppleTV and Roku devices. We are continually working to support playback on as many devices as possible.
From Beginners to Pros - We've Got You Covered
"Thank you Groove3 for helping me get some of the details and understanding of Pro Tools & Reason. You made it a lot easier and a lot more fun. Keep up the good work and i look forward to more video lessons."
Herbie Hancock
Multi Grammy Winner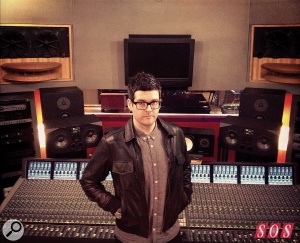 "Groove3 saves me time and time is money! Every time I get a new plugin or someone suggests a new toy I will reference Groove3 before every purchase to see and hear if its right me. Producing & mixing for 20 years I have a strong idea of what I want from a plugin, while Groove3 covers every element and I always pick up an extra idea or two. The music industry is changing fast as is music production software, with Groove3 I feel confident in I'm kept right up to date
Jan 'Stan' Kybert
Paul Weller, Oasis, Massive Attack
"I'm Joe Perry of Aerosmith's touring guitar tech and one of his studio engineers. I have to tell you guys that I can't thank you enough for the great videos. My schedule is so hectic that I don't have the time it takes to fully learn the latest and greatest software. Now, I just put on the videos while we're flying or on the bus. It really makes my life easy. Thanks and keep up the great work."
Trace Foster
Guitar Tech / Engineer for Joe Perry of Aerosmith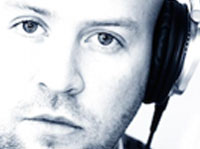 "Groove3 is my go-to resource for videos & tutorials. Every time I add a new plugin or DAW to my arsenal or wanna learn new techniques and ideas I can rely on Groove3 for that knowledge & inspiration."
Urban Kris
Vocal & Recording Engineer - Eminem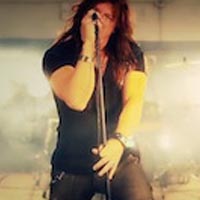 "Groove 3 is by far the most serious and thorough place to obtain up to date information for your DAW. Their tutorials, customer service, and knowledge is without equal in the industry. They open the doors quickly for the Artist , Producer, and Engineer , allowing the creativity to flow without getting jammed up on the technical end."
Don Chaffin - Producer / Engineer
DCity Studios
"No matter if I'm wanting to deepen my knowledge of a current plug-in or get completely immersed into knowing a new piece of audio software, Groove3 continues to offer brilliant tutorials that are concise, thorough and who are taught by incredibly skilled instructors. "G3" is always my go-to so I can stay relevant and in the game."
Tony Vincent - Singer/Songwriter
Team Cee-Lo - Season 2 of The Voice
All-Access Pass
is rated out of
5
by
115
.
Rated

4

out of

5
by
Nexus
from
Great Videos but Chromecast functionality missing
So far the videos I watched are very well done, interesting and seems to properly answer my learning needs. One important functionality missing is the possibilty to cast to Chromecast devices. I thing this functionality is a ''must'' at least for android devices. One other thing I could not find is the creation + review date of each courses. It would be nice to have access to this information when you browse for courses. As for the rest I am very happy with Groover3's offering. Thanks!
Date published: 2016-08-14
Rated

5

out of

5
by
UrbanPrayz
from
For this sell price you can't beat this!!!
This is my second time getting this subscription for the year. This beats wasting time searching YouTube for videos tutorials that may or may or help you. You can view videos all the way through or you can use it like a refence and find what you need when you need it. Catching this on sale is like having Christmas in the summer! It's an investment that is worth making if you take your audio production seriously.
Date published: 2016-08-05
Rated

5

out of

5
by
Sabby
from
WOW
Everything and I mean Everything I need to become a better musician and understand all the techno stuff is here! I've been telling all my musician friends about this place! Thanku.
Date published: 2016-08-05
Rated

5

out of

5
by
Bill
from
Best training
Don't waste your money on plug ins you don't need. Learn to use the ones you have properly with Groove 3. Far better use of your money, and these are best training videos available, at a very affordable price. Highly recommended by a long time user.
Date published: 2016-08-04
Rated

4

out of

5
by
Hans
from
FANTASTIC!
Although there where some topics I needed to learn about, GROOVE3 is still awsome! Naturally no academic entity can provide every topic on earth, GROOVE3 has a wonderful way of explaining a subject, especially the ones I am interested about...sound engineering which is a large subject. After going through the videos, I actually reaslised that I can remember quite a lot that was explained. The person giving the presentation speaks clearly and hisher tone of voice is not boring that will want you to fall asleep as you listen. Since I joined GROOVE3 a few years ago, I regularly received email notifications of new courses that is available. I will give them a 5 star rating if they could somehow let one do an online examination and get a GROOVE3 diploma on that subject. In MY country, we don't get a sound engineering diploma. Well done guys...keep it going!
Date published: 2016-08-03
Rated

5

out of

5
by
adrian frecklington
from
Ticket to access a wealth of knowledge
The access pass grants you access to a wealth of information, experience and knowledge on numerous topics. It is encompassing, with well-structured videos on a diverse range of topics. I am particularly impressed with their consistent addition of new tutorials. Their range, which even if they aren't relevant to what your doing, show what is possible and give you ideas for the future. As well as the reasonable price for all this information. Thanks and good luck groove3, keep up the good job!
Date published: 2016-08-01
Rated

5

out of

5
by
ENTYCE1
from
GREAT TUTORIALS
I am happy with my All Access Pass purchase I can view it at any time
Date published: 2016-07-25
Rated

5

out of

5
by
TheRocker
from
All Access Pass is awesome !!!
great price and even better when on sale,, I try to always have access to all the tutorials,,, I do have lots of programs and find these are some of the best around !!! It's even nice for pre-purchase to see if it's something I really want !!!
Date published: 2016-07-23
Rated

3

out of

5
by
Bubbagump
from
First impressions
Some of the content is good, but I would see more up to date videos. Also some of the videos are quite dim, the brightness of the videos needs some adjustment. The Groove3 Android app needs support for Chromecast. Please!
Date published: 2016-07-18
Rated

4

out of

5
by
Sellarmusic
from
Groove 3 Training
I've been a subscriber for about a year now. In general the material is pretty good. I would like to see more in depth content on current products rather than covering everything out there.
Date published: 2016-07-16