INSTANT ACCESS TO EVERY VIDEO ON GROOVE3
Enjoy immediate access to over 1000 hours of top-notch video tutorials about your studio tools and gear. Learn your DAW, Plug-Ins, Instruments, Recording, Production, Mixing, Mastering and so much more. We add new videos every week, so there's always something cool to learn!
30 Day Pass
$15.00 /month
One Year Pass
Big November Sale $99.00
Key Features
Access to the Entire Library
1048h:28m:55s of Videos
New Content Added Weekly
Top-Notch Trainers
Intuitive Player
Desktop, iOS & Android
From Beginners to Pros - We've Got You Covered
"Thank you Groove3 for helping me get some of the details and understanding of Pro Tools & Reason. You made it a lot easier and a lot more fun. Keep up the good work and i look forward to more video lessons."
Herbie Hancock
Multi Grammy Winner
"I'm Joe Perry of Aerosmith's touring guitar tech and one of his studio engineers. I have to tell you guys that I can't thank you enough for the great videos. My schedule is so hectic that I don't have the time it takes to fully learn the latest and greatest software. Now, I just put on the videos while we're flying or on the bus. It really makes my life easy. Thanks and keep up the great work."
Trace Foster
Guitar Tech / Engineer for Joe Perry of Areosmith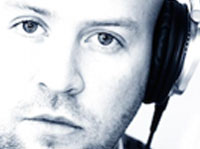 "Groove3 is my go-to resource for videos & tutorials. Every time I add a new plugin or DAW to my arsenal or wanna learn new techniques and ideas I can rely on Groove3 for that knowledge & inspiration."
Urban Kris
Vocal & Recording Engineer - Eminem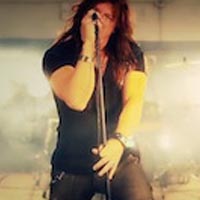 "Groove 3 is by far the most serious and thorough place to obtain up to date information for your DAW. Their tutorials, customer service, and knowledge is without equal in the industry. They open the doors quickly for the Artist , Producer, and Engineer , allowing the creativity to flow without getting jammed up on the technical end."
Don Chaffin - Producer / Engineer
DCity Studios
"No matter if I'm wanting to deepen my knowledge of a current plug-in or get completely immersed into knowing a new piece of audio software, Groove3 continues to offer brilliant tutorials that are concise, thorough and who are taught by incredibly skilled instructors. "G3" is always my go-to so I can stay relevant and in the game."
Tony Vincent - Singer/Songwriter
Team Cee-Lo - Season 2 of The Voice
Keep in Touch with Groove3
Get special offers and up-to-date info on releases
We Accept Credit Cards and PayPal
Safe & Secure
Get Support
support@groove3.com
800.460.7509
Copyright 2015 Groove 3 Inc.